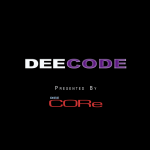 The day after Covid19 is declared a global pandemic by the WHO, the intrepid team of The DEEvision gathers at their HQ in Lower Manhattan to reflect on the events of the past week and its effects on the gaming and events industries (and society as a whole).
(…Translation: Ken and Gino were live at the Cafe and Wally Discorded in. But maaaaaan….)
Also, Reggie joining GameStop's Board of Directors and a discussion on why GameStop still matters!