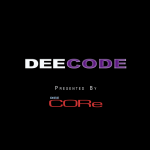 On an episode so SPOOOOKY that Gino was a literal floating head (…he was dressed as Luigi with a green screen behind him, hahah), the crew discusses Sega games (specifically Yakuza), the week's surprise Destiny 2 event, and the unexpected WeWork Esports situation.
Also, the latest in the game broadcasting platform wars, Death Stranding's impending release, and Bethesda's latest big BOO-boo with the beleaguered Fallout 76!
…All that plus a SURPRISE REVEAL about our End of Year Content!