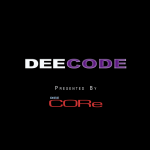 NOTE: Due to the nature of some of the items being discussed, specifically discussions surrounding sexual abuse, we are both presenting this episode as uncensored out of respect to the gravity of the topic as well as marking it as explicit so as to prevent any potential emotional distress for any of our listeners who may have experienced traumatic experiences of this sort. Thank you for your understanding.
Only two full days into July, and the crew finds themselves examining the fallout from upsetting accusations coming from the fighting game community, and acknowledging the sudden passing of Byron "Reckful" Bernstein (as well as having a frank discussion of mental health issues and how best to address them in helpful ways).
Also, a discussion about The Last of Us Part 2 and live reactions to gaming industry sponsors withdrawing from EVO Online during the original broadcast.