E3 has come and gone and for some the hype is still fresh in their hearts and minds despite the event being nearly two weeks past. Yours truly being the cautiously optimistic self that I am tended to stay a bit neutral as best as possible, delivering a handful of snarky comments on my twitter all in jest as well as a tad bit of honest opinion here and there. If you don't already, you can follow me over at www.twitter.com/Omega_Zed. (Yay for shameless plugs!)
Regardless, the major players showed up in some way, shape or form to show off the goodies they have planned for the rest of this year and to tease what will come out in 2018 (we hope). The major pressers that you either got to see live or via the internet all had something to show off, and I felt some were good, some were bad and others were just downright disasters. We're going over the main players in this article but a huge round of applause and praise needs to be mentioned for Devolver Digital and their incredibly amazing satire of the entire E3 conference. That was sheer brilliance in a nutshell and I recommend watching it on your streaming device of choice. (Editor's Note: This pretty much won E3 in my opinion as well – Mario)
EA
It kicked off with EA on Saturday and overall their presser was one of the low points of the entire conference. The audience seemed dead on arrival and had little to no applause for almost everything shown except for one title which was reserved for another company's presser but announced in theirs.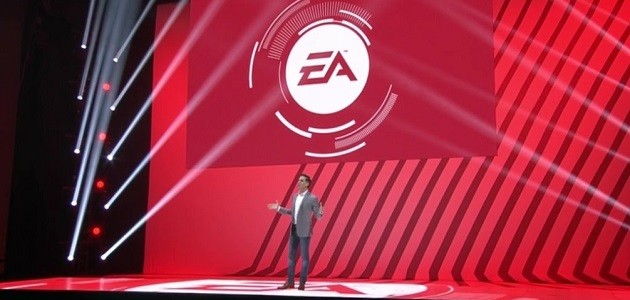 The Good:
Bioware showed off a brand-new IP called Anthem, which by the trailer shown and the game play they revealed during the Microsoft conference the next day looks to be in the Destiny vein of shared world shooters complete with loot drops and things to do in an open world setting. It looks pretty and seems perfectly poised to be a great addition to the genre that has garnered such massive appeal thanks to games like Destiny and to a smaller degree, The Division.
Star Wars Battlefront 2 looks to be doing it right this time, with all their DLC and updates being free of charge this time around and offering a much more robust single player campaign. Then EA pulled the EA with how they are attempting to get more of your money for this game anyway.
A Way Out is a co-op action game from the developers of Brothers: A Tale of Two Sons and can be played via couch co-op or online. It has a unique look and offers something that hasn't been done before as far as I know and was a highlight of their presser.
The Bad:
Need for Speed Payback looks like it's trying too hard to regain the foothold the franchise once had by going in some weird Fast and the Furious direction and mixing in some Burnout styled crash sequences. Too many pop up prompts distracted me from the driving gameplay during the trailer and I just felt mixed on the whole thing.
The Ugly:
Micro-transactions in Star Wars: Battlefront II is just upsetting to hear about. EA just stinks of corporate greed in everything they do and nothing feels like a true video game designed by a labor of love and instead reeks of developers just pushing out what they normally push out year in and year out. FIFA, Madden, NBA all just look tired and seem to be ever present cash-ins at this point and I can never understand how these games still sell to this day.
Also, having your social media influencers act like deer in headlights isn't a good look for EA. From the tone-deaf Need for Speed: Payback segment to everyone else they threw up on the show floor, it was dead on arrival and the audience's non-reactions to almost their entire show revealed that feeling.
EA is almost synonymous with corporate greed and the established joke is that the only reason EA is one of the worse gaming companies in the United States is because Ubisoft is in France has led to everyone just watching or going to their pressers with a hint of caution. Anthem was the only game that caught my attention, but given Bioware's track record of their games launching as buggy messes and that Andromeda wasn't as good as hoped leads me to be wary of anything EA or Bioware itself puts out these days. EA tends to be the low point of these things year in and year out, so no surprise that this year was as unfulfilling as ever.
Microsoft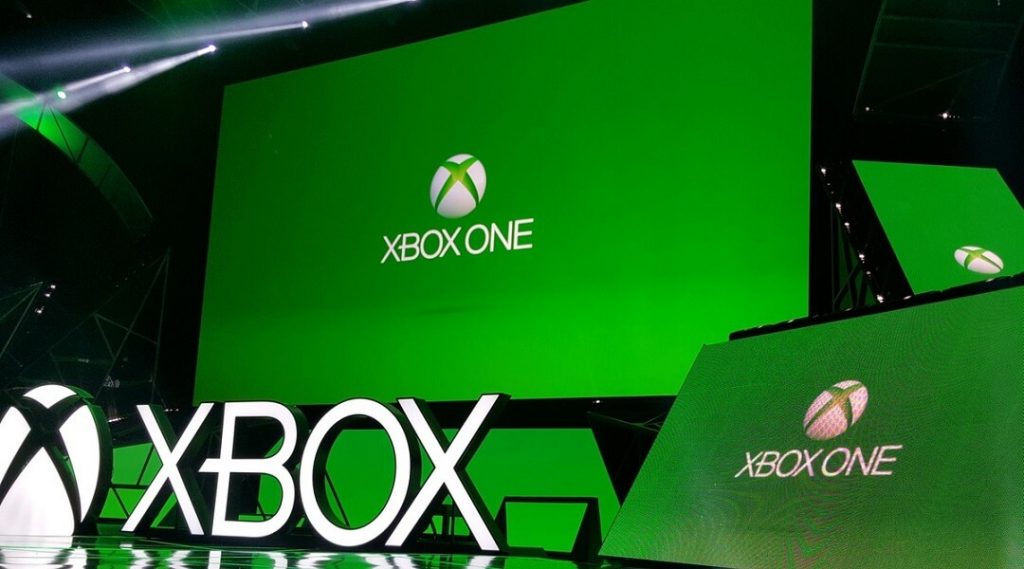 On Sunday, Microsoft unveiled their XBOX One X, their hardware revision to the XBOX One complete with 4K resolution and HDR support and proclaiming to be the most powerful console on the market. I'm sure the specs under the hood are impressive and any XBOX One owners looking to upgrade are in for a treat, but as we'll see below the lack of a true exclusive title just left me wanting more.
The Good:
Although barely given a mention during the presser, during the sizzle reel segment of the show there was indeed quite a few indie titles showcased that would have been good for Microsoft but went largely ignored.
Seeing Anthem close the show was amazing and a definite testament to how powerful the upgraded hardware will be. It appears that the definitive version of Anthem will be on the XBOX One X much like how PlayStation touts that the best Destiny experience is on their console.
The Bad:
No real exclusive showcase is tied to the XBOX One X. Instead already existing titles are just getting upgraded patches for the new hardware, but there was nothing that truly called the One X home.
The Ugly:
Microsoft needs to research the term exclusive because if I can get a game on a platform other than its own, it's not a true exclusive. Granted Windows 10 is their own platform as well, if a game is on PC as well as a home console, I don't consider it a true exclusive. Having the words "Console Exclusive," appear on the screen and a voiceover only saying the word exclusive sent a mixed message, and didn't do Microsoft any favors in my eyes. Another ugly point was Phil Spencer shilling the preorders for games that aren't even out yet or had any discernable release dates. The fact that it got cheered perplexed me because I have a personal stigma on preorders for games that have no real release date.

Microsoft seemed key on solely promoting their One X and their presser highlighted that. However, the high price point at $499.99 plus no individual exclusive game showcasing the power of the hardware left us here wondering why invest in this thing when we can put our money towards a high-end PC instead. XBOX One owners have a reason to upgrade and I predict a lot of One and One S trade-ins in the coming days prior to the One X's launch.
Bethesda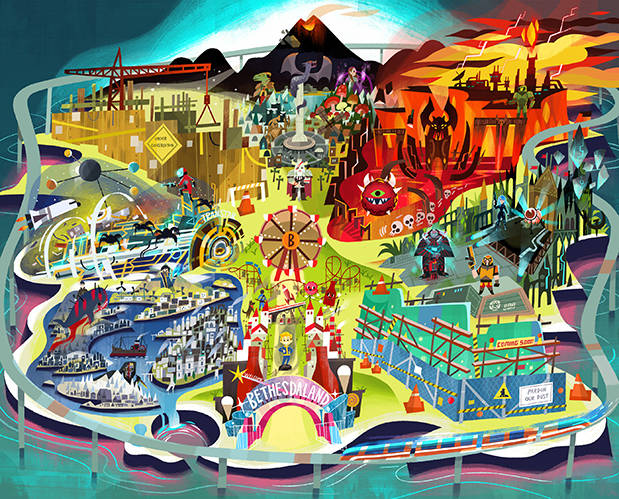 Bethesda had a pretty interesting showcase in a sort of theme park themed event in "Bethesdaland." They were also the latest of the conferences shown at 9PM on the west coast and midnight for those of us on the east coast.
The Good:
Quake Champions being brought to the forefront in the Esports scene is a huge announcement for the revival. Quake is pretty much synonymous with the shooter competition scene and it having a nice cash prize is sure to attract many of the competitive gamers back to the fold.
Wolfenstein: The New Colossus had the greatest offering, featuring the return of B. J. Blaskowicz (who was also confirmed as a character in Quake: Champions) and the classic Nazi shooting gameplay we all know and love from the series.
The Evil Within 2 and announcing some VR versions of their popular franchises just left an all around solid show, except for one announcement which we'll mention below.
The Bad:
Some might say more Skyrim is a good thing, and then there are those like me that feel Skyrim is the cockroach of gaming that just won't stay dead.
The Ugly:
The Creative Club that Bethesda mentioned may not have explicitly indicated as such, but I'm sure the community can smell the term "paid mods," even when you try to put a pretty dress on it and dainty it up with a sweet perfume. Shame on you guys. You had a great show rolling and this almost ruined it all.
Ubisoft
Oh, Ubisoft.
This company is one of the ones I dread to watch as they are the quintessential showcase of corporate greed and are generally out of touch with the gaming industry. This year however, that Ubisoft didn't show up and in its place, was a kinder and gentler Ubisoft without the forced feeling of a fabricated showcase. They still had some hiccups because Ubisoft is Ubisoft, but for the most part they put on a good show this year for once.
The Good:
Beyond Good & Evil 2 finally being a real-life thing even though it's probably a few years away was a joyous event. I don't care if it's a prequel and that they only showed a cinematic, I'm just glad Michel Ancel is making something he loves once again. Just one question though: Whatever happened to WiLD?
Mario + Rabbids: Kingdom Battle was something I didn't know I wanted, and after seeing it essentially be Mario X-COM I was sold.
The Bad:
Assassin's Creed Origins looks to be a return to form for the franchise, but I wasn't completely sold on it. It just looked like more of the same but with a fancier setting. I'm a bit tired of this franchise and was hoping for this one to be something revolutionary much like how Metal Gear Solid V: The Phantom Pain or The Legend of Zelda: Breath of the Wild have done for the stealth based open world set of games, but it looks like the same old Assassin's creed tricks we've all seen and done before. It's getting stale and the trailer just enhanced that feeling for me when I wanted to be amazed.
Skull and Bones also feels like a tired cash in, as an entire game built around a series of side missions from Assassin's Creed III and IV: Black Flag looks like it will get real boring real fast. Also, Starlink looks like Ubisoft decided to cash in on the No Man's Sky hype a year too late.
The Ugly:
Just what in the world was that dancing segment? Mortal Kombat Pandas? On second thought that sounds awesome for a game idea. What doesn't sound so awesome is that $800 pre-order edition for Assassin's Creed Origins. Here we thought the XBOX One X would be the most expensive thing to come out of E3 and here goes Ubisoft trying to one up even that.
Sony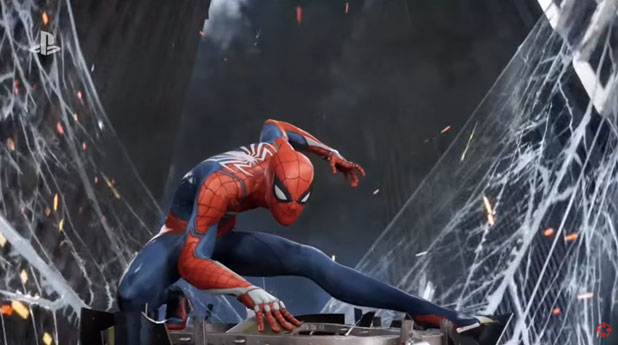 Sony has been consistently delivering show after show after show and this year saw no sign of that changing, even if it did feel a little dry. We opened with yet another musical piece like last year's surprise return of Kratos, only this time around it was to show off Uncharted: Lost Legacy. Sony kept it simple, and just delivered game after game after game.
The Good:
Horizon: Zero Dawn expansion, Monster Hunter World, more gameplay and story tidbits from the new God of War, a Shadow of the Colossus remaster and Insomniac's Spider-Man stole the show and dropped jaws for many in attendance and watching on the various livestreams. Oh, and Destiny 2 showed off the PlayStation exclusive stuff as well.
The Bad:
The PlayStation VR segment just felt so out of place. It had no build up and didn't generate much interest. It also doesn't help that Sony is treating the PSVR the same as they did with their VITA, offering minimal updates on it and just kind of having it be there and existing.
The Ugly:
2018.
We know SONY wasn't the only company guilty of this but it just felt so much more prevalent in their conference. Sony kicked of 2017 with Horizon and I felt they needed a good end of year cap off game. Some would argue that Uncharted could be that game, but it's a side story and not the main series so it comes across as a little underwhelming. If any game should have come out around holiday season, it was God of War but sadly that game is slated for early 2018.
Given the hype of the movie, it's also a shame that Spider-Man isn't making it out this year either, and having Monster Hunter return to the PlayStation was a huge announcement for me as a fan of the series and with Capcom announcing it has no plans to localize the Switch version to the states, this would have been a nice time for it to release.
Sony's first party offerings at the end of the year now just boil down to Uncharted: Lost Legacy, Knack 2 and an expansion for Horizon, which feels like a slower take than anything. Hellblade: Senua's Sacrifice is also a PlayStation 4 console exclusive and while not shown during their presser, I feel is worth mentioning as another addition to the list of games that are exclusive to the platform as far as console iterations are concerned. One thing is for sure, should God of War launch in February or March and be followed up by Spider-Man and everything else slated for the year, 2018 is going to be a crazy year for Sony fans and a terrible year for their wallets.
Nintendo
I've been meaning to getting around to praising Nintendo for finally getting it together with the launch of their Switch console/hybrid and I will get to it, but this year Nintendo came out swinging, showing it still can tough it out with the big boys. They kept it simple, clean and had some major announcements for all its fans, young or old.
The Good:
I want to label this the great, because the titles that they have coming out this year are extremely solid, and indicative of a company paying attention. You may have noticed that Nintendo is literally channeling out a ton of first party games for the Switch, and even has reared in some partnerships we didn't see coming in games like Mario + Rabbids: Kingdom Battle which in my eyes was the most surprising thing to see Nintendo allow a company to do. Super Mario Odyssey may look like another Mario platformer on its surface, but so much in that game screams out that in a small yet defined way, even a Mario game can grow up.
The Bad:
Metroid Prime 4 in development isn't necessarily a bad thing, but we could have done without that teaser trailer. I feel that Reggie should have come on and made a statement how Nintendo values all its franchises and has listened and heard its fans on what they want and just simply verbally announce that they have partnered with a team and Metroid Prime 4 has begun development, but to tide us over give us Metroid: Samus Returns. Samus Returns was shown during their treehouse event after their show, but I felt they could have thrown it into their presser as a token of good faith. Given that the show was more focused on the Nintendo Switch though, I can see why they didn't make that announcement then and instead were keen to keep the Switch and 3DS announcements separate.
The Ugly:
Still no news on whether the Switch will get a Virtual Console update. Granted the system has only been around for a little over 3 months, this is something many fans are keeping a keen eye out for. The Switch has the capability to be a $300 nostalgia machine and many of us are willing to throw the money at it should Virtual Console come out and include GameCube among its library. Chances are we will get that announcement when Nintendo's online service officially releases.
Conclusion
Overall, this E3 was a bit simple and dry. I'm glad the talking heads went away and instead we focused on the games across the board. It seems that a lot of companies played it safe this year, and will focus more on their own showcase events for the bigger announcements like Nintendo does with their Direct shows they release periodically or Sony does with their PlayStation Experience events (which they even announced as holding one in December later this year). Regardless, E3 always remains the standard for hype fests in the video game world, and no matter what platform you play on, there was something for everyone coming out of this show.