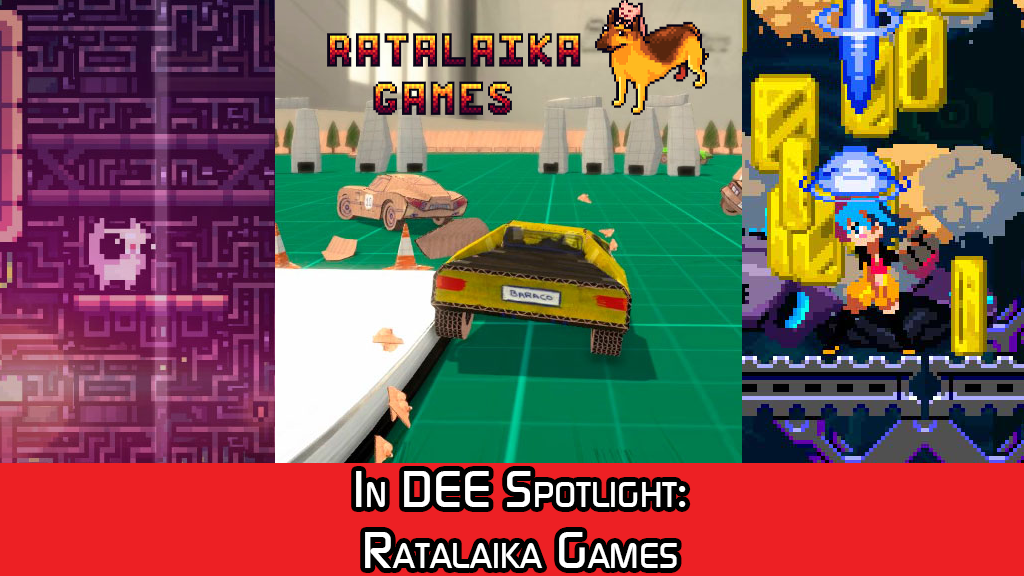 Indie Games are a dime a dozen nowadays, and a lot of indie games and developers tend to get overshadowed by the bigger budget juggernauts that are out there. Indie developers get the luck of the draw though, as most of them are passion projects fueled by genuine love of the industry and gaming. One such publisher has tapped into that love and is taking a unique stance on how indie games are distributed in the current marketplace…
That company is Ratalaika Games.
Ratalaika Games is known for creating many mobile games but have been making their stamp on publishing and porting games to the console market and has been doing so for nearly five years now. A lot of their ports have graced the Nintendo 3DS, XBOX One, PlayStation 4, PlayStation Vita and the Nintendo Switch as of late. You may have even played some of their games already without realizing it. The greatest value of their ports is not just that they're masterfully redone for the consoles they get put on, but the value pricing that they release at. We recently got to look at a three of their latest releases and wanted to share our thoughts about how the ports where handled:

Gun Crazy by Ritual Games is exactly as it sounds; a fast paced and hectic arcade style shoot em'up. It is full of all the clichés that you may remember from the good old 16-bit days like weapon power-ups, mid-bosses and even the traditional combat section that takes place in an elevator. It's not terribly long at just 4 stages of pixelated explosions and catchy music, but its all about representing the "score attack" and beating said high scores. At $4.99 it's a steal for a look into what gaming was like back in the 90's and an excellent example of the gaming skills some of us older folk have engrained in our muscle memory.

Reed 2, the sequel to Reed and developed by PXLink, is a puzzle platformer of pure digital excellence. Picking up where the first game left off, the game's titular main character and cat named Reed, wakes up to memories of the old supercomputer he was trapped in, seemingly having failed the original attempt to reboot the computer and save the digital world. Before this malfunction however, Reed acquired the backup files that must be delivered to the Developer. You then must conquer over 50 stages of pixel art traps, spikes, razor blades and even enemies. Combine the skill-intensive platforming gameplay with an atmospheric and ambient soundtrack, and you have a recipe for a fantastic game. The PlayStation 4 version also supports Cross-Buy so you can even play the game on a PlayStation Vita if you own one.

Concept Destruction from Thinice Games sees you drive around cardboard cars and crashing them into each other. The game has 4 different modes to choose from and a good variety of cars that all handle differently. Survival Mode was my personal favorite to play through that pits you up against wave after wave of opposing vehicles. You gain points from each mode and use the points to unlock the new cars. It's a cute, nifty little time sink and is a whimsical take on the derby-styled arcade game genre of old.
DEE Conclusion:
Indie games are a lifeblood of the industry and a home to showcase innovative and unique ideas like the titles we mentioned above. For a publisher like Ratalaika to make it their strategy in today's marketplace is to be commended, and they are worth keeping an eye on for sure. We showcased a few of their games over at DEE Twitch and will be highlighting some more upcoming games from Ratalaika very soon. We hope you will try some of their amazing library out and we look forward to more amazing quality Indie goodness from them in the future!