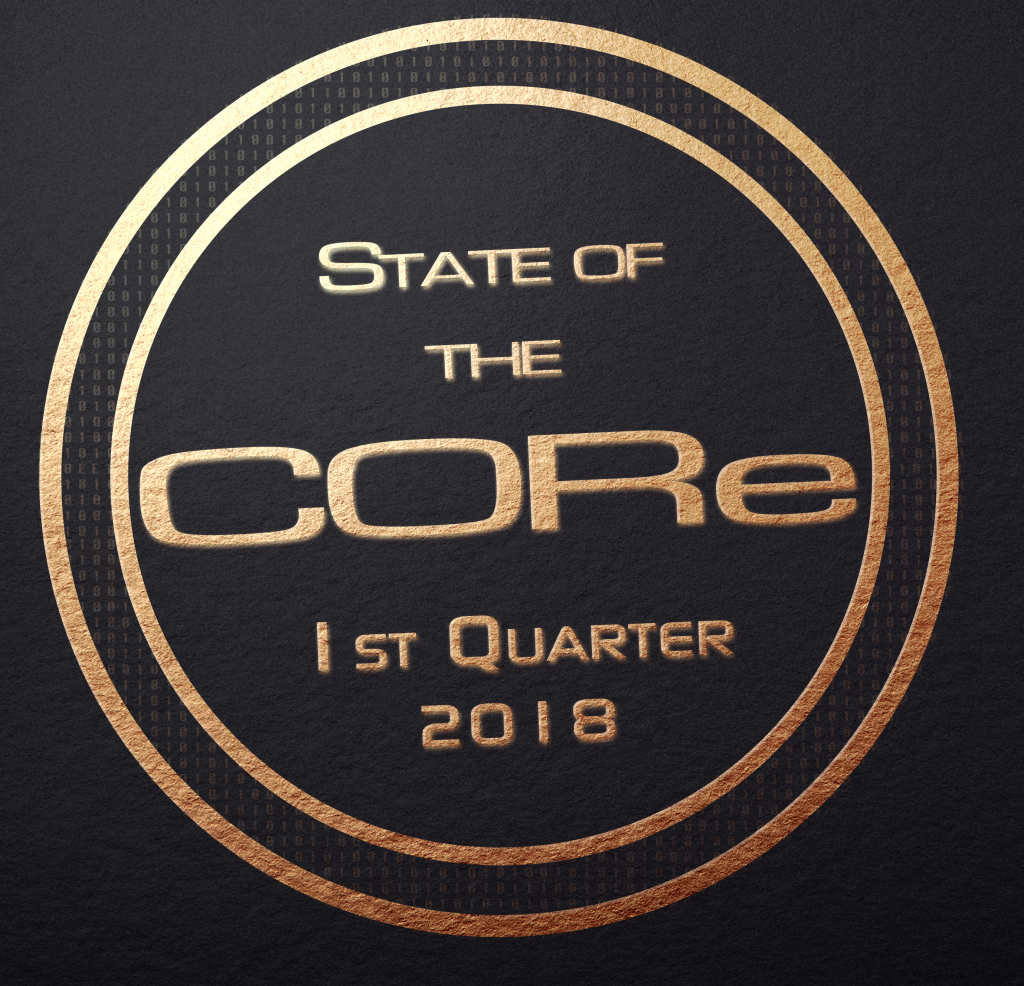 A year ago today we posted our first ever State of the Core and if you've been with us since then, we welcome you all to 2018 despite being two months into the year and already approaching March. If you're just joining us, welcome to the awesome! 2017 was a great year as we made strides forward while stumbling a bit here and there and it is with that renewed vigor and drive that we have begun riding into 2018 firing on all cylinders to give you content in various ways, shapes and forms.
By now you have hopefully watched or listened to our weekly streamed podcast, DEE CODE. It is our gaming and eSports cast in which we discuss all things related to competitive gaming and watch the eSports scene take off in the various games we love and enjoy. We stream the recording live for you guys at our official Twitch page every Thursday at 7pm EST. We've also added a gameplay stream day every Tuesday at 7pm EST and you can view those over at Twitch.tv/DigitalEraTwitch.
I'd like to take this moment and thank the Waypoint Café for generously allowing us to utilize their equipment for recording and streaming. Their stream room is available for rental use and if you wish to know more details, just head on over to 65 Ludlow Street and ask anyone at the front desk for more information.
Our Patreon program continues and with it comes various tiers. Even for just one dollar a month, we can continue to give you the content you enjoy and love. We have various incentives for any who wish to utilize our higher tiers as well and you can check those out over at www.patreon.com/DigitalDreamer. It's a way for us to keep the proverbial lights on at CORe and CODE and ensures we can continue to deliver this content for you guys.
Of course, there is the written content here at CORe proper that we know you guys love to read and we're going to get cracking on more real soon. We started off with our Shadow of the Colossus review and we will eventually have reviews for a lot of the other games that have drained our wallets and time as this year began. Have you been playing Monster Hunter World or Dragonball FighterZ as well? We'll have those reviews coming soon. One of our goals for 2018 is to have articles up beyond the standard review piece, and we have some ideas in the works and will be bringing them to fruition soon.
All in all, it's business as usual for us at DEE CORe, so sit back and enjoy our content as we continue to provide it for you and be sure to check us out on our various social media channels!