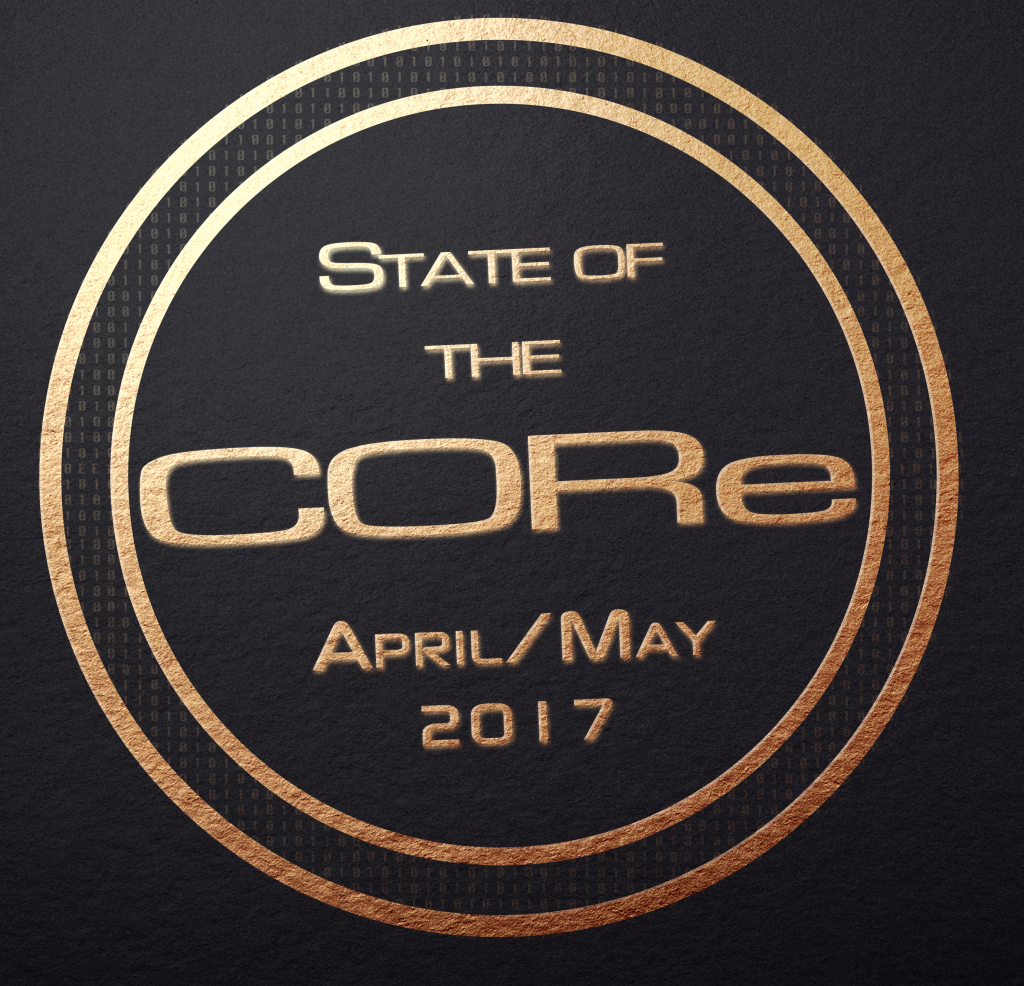 Hello again CORe readers and welcome to another fine update of gaming, think pieces and whatever else we can come up with to throw at you. We've got some updates.
What We've Been Playing
In the midst of catching up on the plethora of open world games that have released we have reviews incoming for Horizon: Zero Dawn and Nier: Automata. Both do different things for the genre and though Breath of the Wild is the current crème de la crop of these type of games, these two titles definitely stepped up to offer something for gamers of all kinds. Drawn to Death also released and we've been enjoying that one to…well, death. It's such a unique take on the competitive shooter and has so many interesting mechanics in it that we are addicted. We'll get around to streaming it too because it has to be seen to be understood. With those games tackled we are currently playing through Persona 5 as well as eagerly awaiting the release of Mario Kart 8 Deluxe on the Nintendo Switch. Expect reviews for those as soon as we dive into them enough to give you our thoughts.
What We've Been Doing
So we did a few streams both scheduled and impromptu and have had some small success with it. We were figuring out what times worked for you guys and have settled on a schedule. Again while we prepare to set up our own dedicated channel, you are more than welcome to check out www.twitch.tv/GrandiloquentZed to see our Editor-in-Chief in action and chat with him about whatever you might think of to discuss as it relates to CORe interests. Here is our tentative schedule for now:
Monday 9:00pm – 11:00pm EST
Wednesday 9:00pm-11:00pm EST
Friday 9:00pm-11:00pm EST
We'll be doing a multitude of titles including Overwatch and Destiny and maybe a few other different games here and there. You can follow our EIC's updates regarding the streams over at www.twitter.com/Omega_Zed
What We Will Be Doing
April has seen quite a few interesting titles come out and our focus as previously mentioned is currently finishing up Persona 5 and digging into Mario Kart 8 Deluxe when it launches but if there is anything else you feel deserves our attention please do feel free to let us know on our Facebook page or our various twitters.
Our first video piece is underway as well but we're keeping that announcement a little close to our chests for now, but do know that video content is coming and pay attention to this space when it launches. On top of that we've also begun rumblings on a pod or vlogcast of sorts and if you're familiar with the team here at CORe, expect some familiar faces.
Hopefully that tides you guys over for now and gives you some insight to how we like handle things here at CORe. Coupling these ideas with IRL things is no small task especially when it's so few of us, but we're committed to always keeping in touch and letting you all know what we're up to. We'll be around as always.